RHS World Languages Club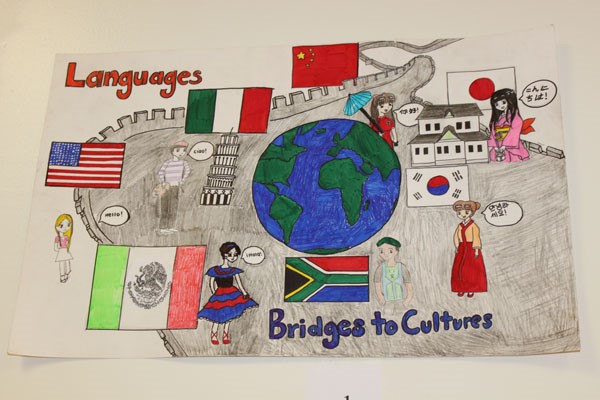 The goal of the World Languages Club is to promote the study of world languages and foster an understanding and appreciation of other cultures. We encourage all students to study a second language. Learning a language is an exciting and rewarding experience that prepares an individual to be a world citizen.
Check the school daily announcements for the next World Language Club meeting after school.
Club Advisor: Mrs. Hamrick
Spanish Teacher (Hut 2) 910-324-4191
Mission:
To promote cultural awareness with the membership and student body; to provide cultural enrichment beyond the classroom.
Membership:
All members must be enrolled in a foreign language class or took foreign language class with a minimum of 2.50 GPA

All members must remain in good standing with the school.

All members must pay club dues ($5.00) set at the beginning of each school year.
Programs:
Each meeting of the World Languages Club will have an instructional-cultural program. Outside sources may be used as well as approved guest speakers and films.
Socials:
Whenever possible, the World Languages Club will endeavor to have dinner meetings every other month.

Socials will be held for Christmas, National Foreign Language Week (March 9-15, 2015), and end of school year.
Community Service Project:
Additional Activities and Projects:
The World Languages Club organizes trips during the school year with the purpose of language enrichment